The Advisory Committee on Accessible Transit (ACAT) celebrates 30th anniversary
Accessibility benefits everyone. In honour of ACAT's 30th anniversary on May 19, 2022, we are sharing some of the features that ACAT has provided advice on to the TTC Board and staff to make things barrier free for everyone:
Family of Services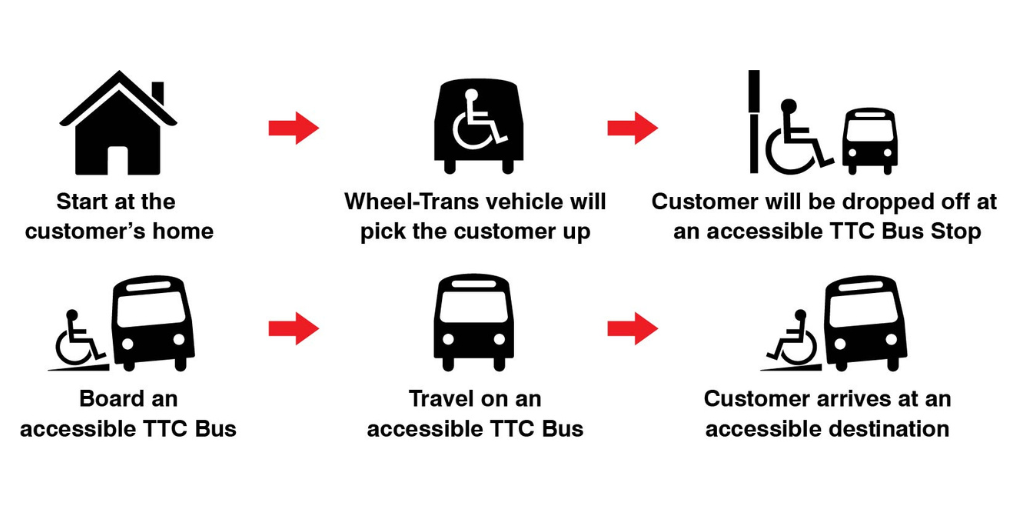 Family of Services makes it convenient for customers to transfer between Wheel-Trans vehicles and buses, subways and streetcars.
Digital screens and audio announcements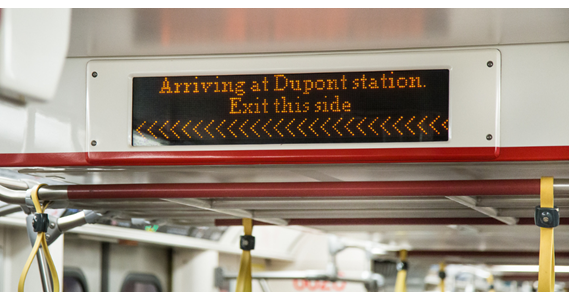 Digital screens and audio announcements on TTC vehicles help customers understand which door will open on the subway. They also support people who have hearing impairments, low vision or are blind to get this information.
Ramps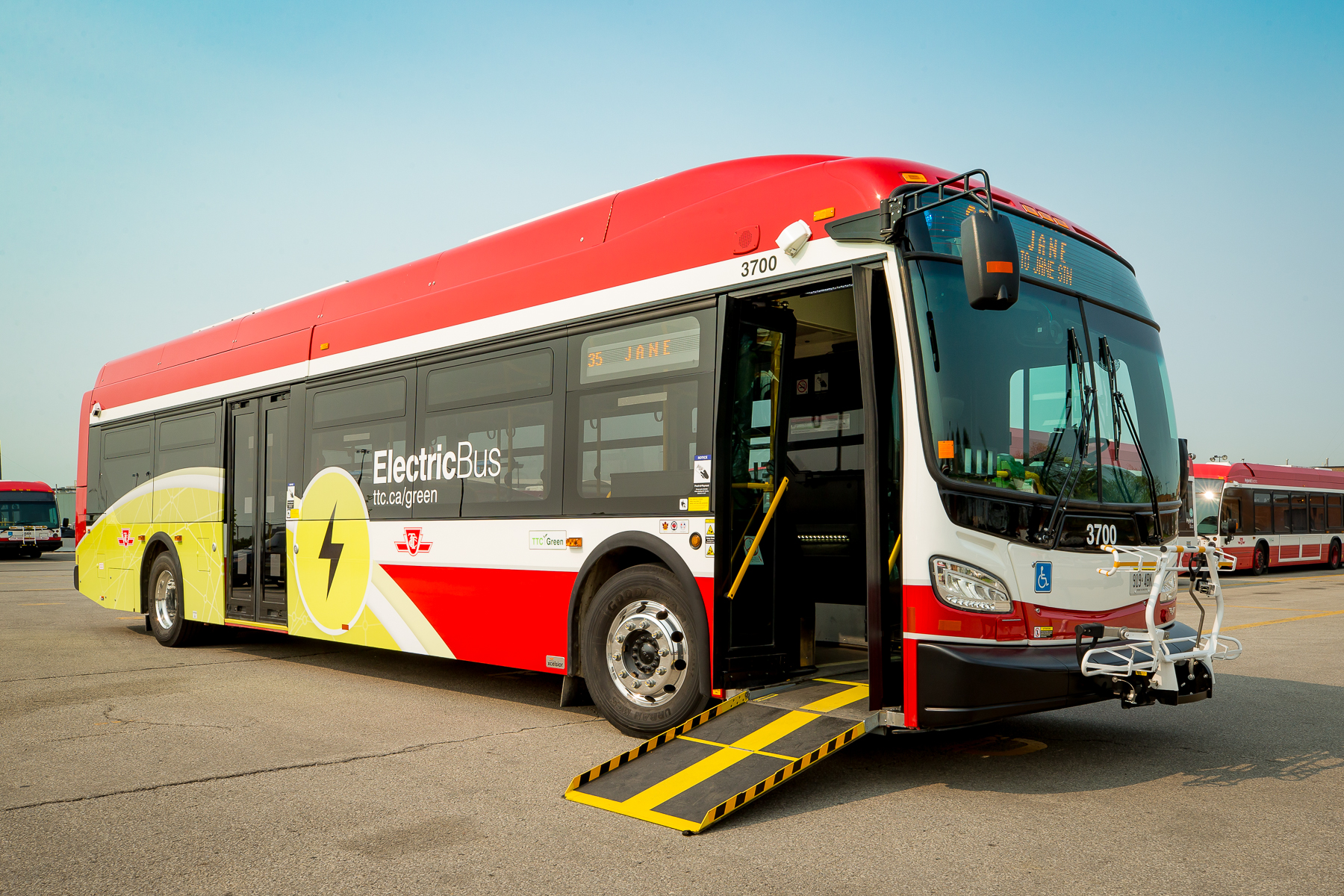 Ramps on all buses and streetcars help customers using mobility devices or travelling with strollers or luggage enter and exit the vehicle with ease.
Wide-aisle fare gates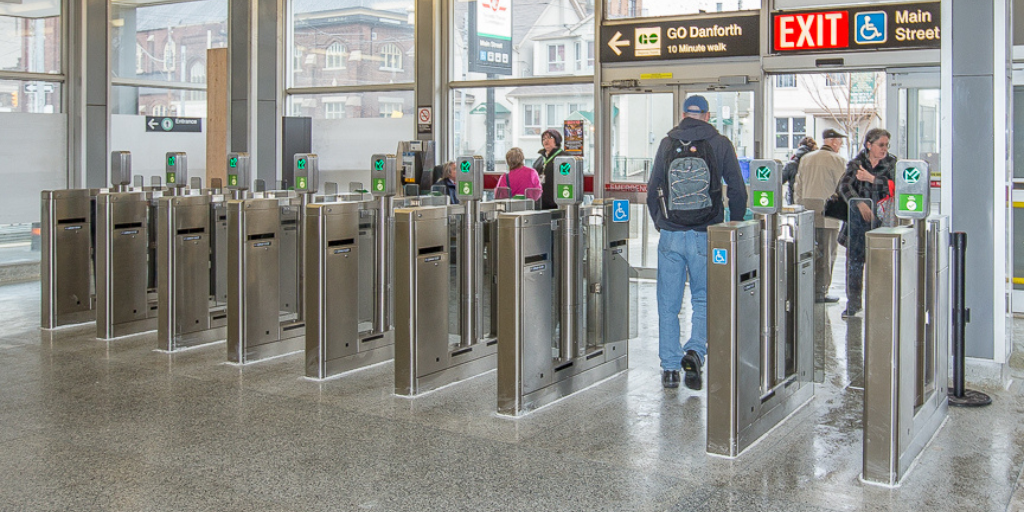 Wide-aisle fare gates at all TTC stations make it easier for customers using a mobility device, with a stroller or luggage easily enter a station.
Designated Waiting Areas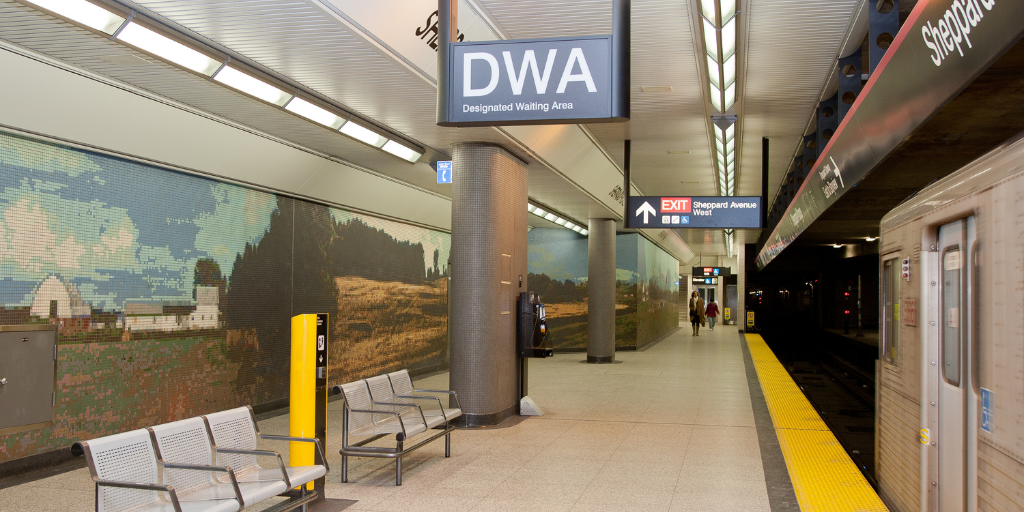 Designated Waiting Areas (DWAs) are located on all subway platforms. They are a safe place to wait. This area is monitored by camera. It also has enhanced lighting, a pay phone and intercom to reach TTC staff.
Please offer me a seat buttons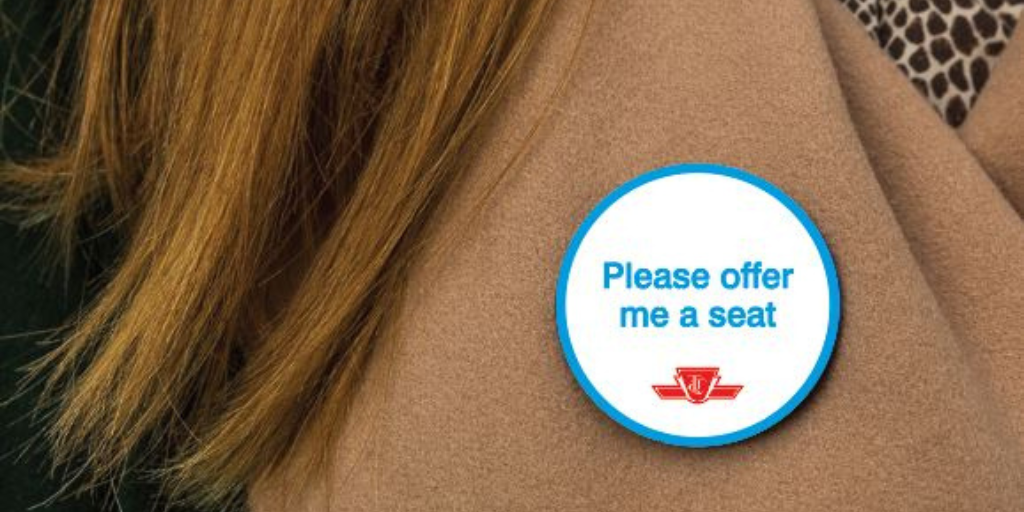 Look for the Please offer me a seat buttons identify customers with invisible disabilities or people who may not feel comfortable asking for your seat!
Transit planning Apps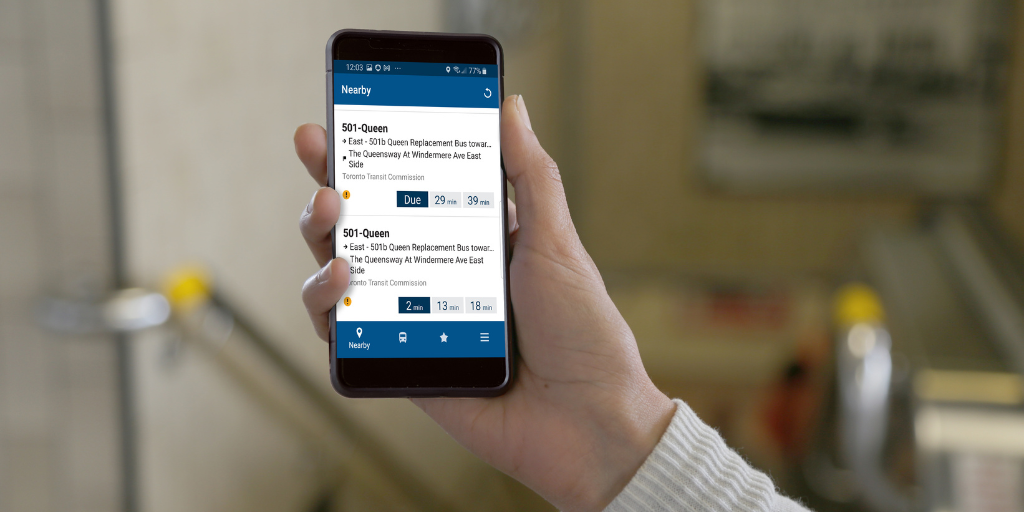 Apps such as Transit or Rocketman show TTC trip information on your mobile device to help plan your trip on the go.
Tactile pathways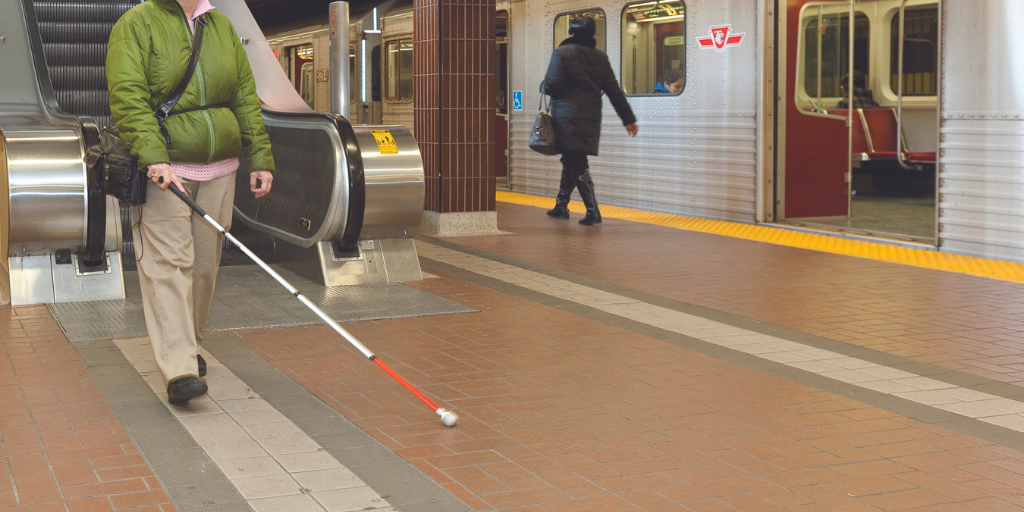 Tactile pathways at stairways and on platforms help visually impaired customers find their way throughout the system.

Blue seats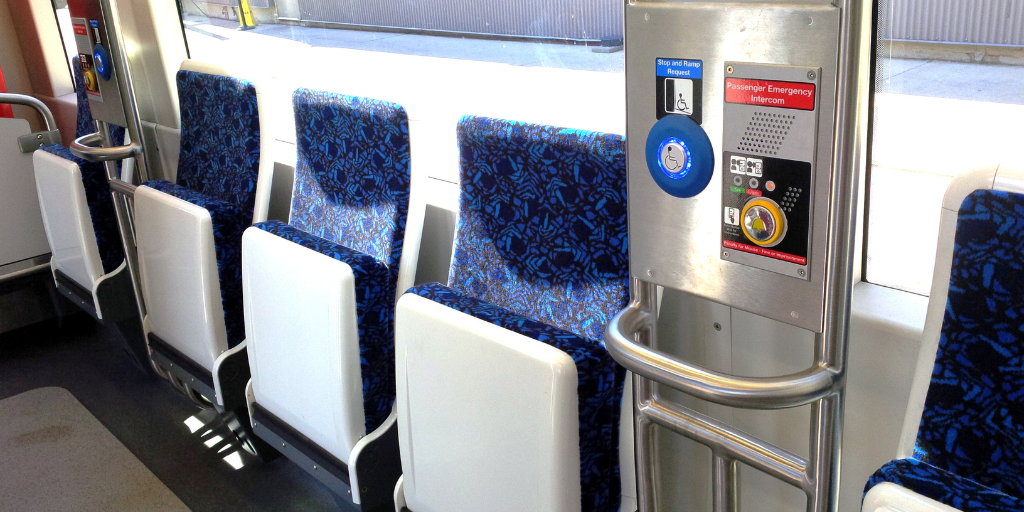 Blue Priority Seats provide customers who are disabled, elderly or pregnant with a designate spot to sit. These seats are available on all vehicles near the door.
Automatic doors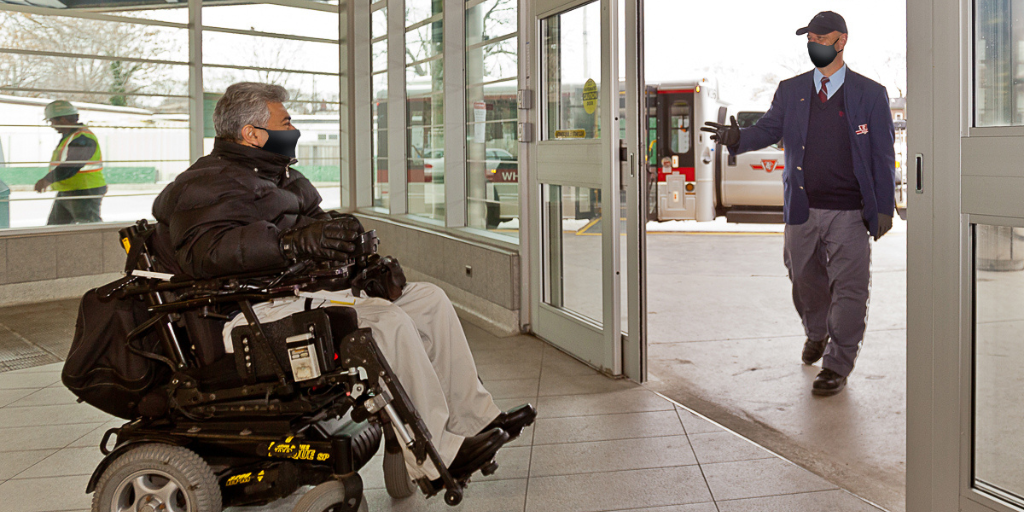 Automatic doors have made entering and exiting a station more convenient for everyone!
Passenger Assistance Intercoms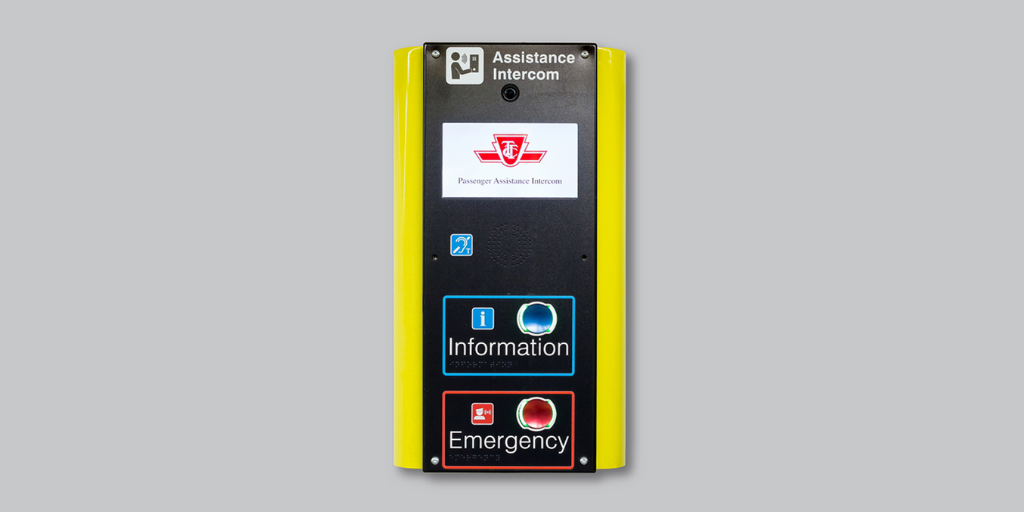 Passenger Assistance Intercoms located at station entrances, elevators and Designated Waiting Areas give customers a direct link to TTC staff.