The TTC's Easier Access Program is making subway stations accessible.


Easier Access
Construction at High Park Station has begun and will be completed by the end of 2024..
.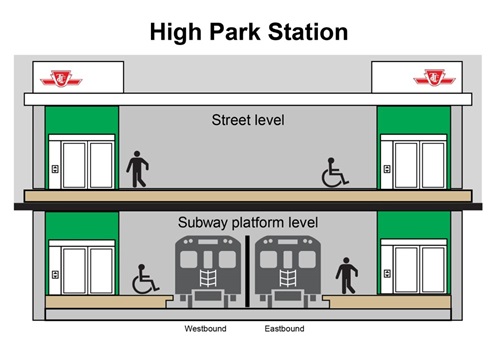 Cross section image of station elevators
This work will include:
Two new elevators, one to each subway platform
Improved signage
CCTV - security cameras installed inside the station
New main entrance structure and automatic sliding doors
What to expect:
During construction:
Quebec Avenue entrance closed for duration of construction. All customers will be redirected to the Parkview Gardens and High Park Avenue entrances.
Buses maintained inside the station, subway service maintained
No Wi-Fi at street level, only at concourse and subway platform level
Benches at street level relocated
Bike rings on Quebec Avenue removed and restored at end of project. Bike parking on High Park Avenue maintained.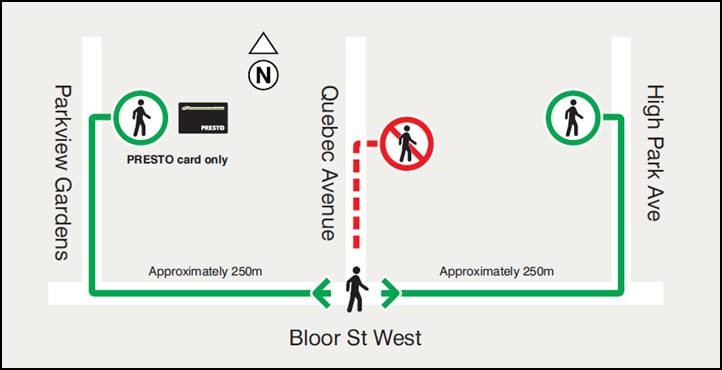 Traffic, pedestrian and cyclist details
During early phases of construction, a lane reduction in front of the main entrance on Quebec Avenue will be required.
The sidewalk in front of the station will be closed during construction.
Customers will be redirected to the Parkview Gardens and High Park Avenue entrance to access the station.
After construction: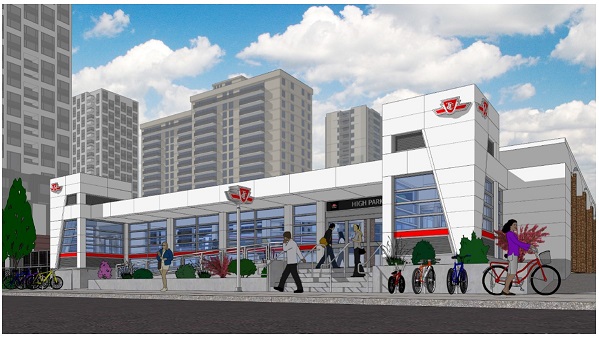 Artistic rendering of High Park Station (Quebec Avenue entrance) after construction

Work hours
Work will typically take place Monday to Friday between 7 a.m. and 7 p.m. Some work on weekends between 9 a.m. and 7 p.m. may be required. For safety, overnight work may be required.
TTC service
Access to the station, bus and subway service will be maintained throughout construction.
Project documents
If you wish to be added to the project list to receive regular updates, please email below with "subscribe" in the subject line.
For further information:
Nick Chan
Senior Community Liaison
416-931-6754
nick.chan@ttc.ca