Employees in corporate services are an essential part of the TTC and help keep the TTC running smoothly.
Hanh Nguyen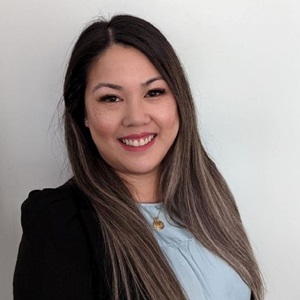 Hanh Nguyen, Administrative Coordinator, joined the TTC as a Summer Student while completing a Bachelors in Business Commerce. She believes her education helped her with her current role as she was balancing both work and academics. This taught her how to manage stress and multitask. She also took courses such as accounting, finance, human resources and marketing, which have come in handy during her day-to-day work.

She joined the TTC because she enjoys living in Toronto and working for an iconic organization that keeps the city moving. Outside of work, Hanh is a social butterfly and likes spending time with friends and trying out new activities. Recently, she attended a make-your-own-candle workshop and created her own unique scent.

She also enjoys spending time with her family. Hanh sees family as an important aspect of Vietnamese culture, along with food, language and traditions.

"Food for us is its own language that expresses our love for one another. It's a means to bond and bring families together."

To Hanh, Asian Heritage Month means respecting and representing the community that she and her family belong to and a time to teach future generations about their culture and heritage.
Maria Szeto
Maria Szeto joined the TTC in June of 2021 as a Coordinator, Contracts and Quality Assurance and has been described as a positive addition to the Streetcar Maintenance Department.

As a Coordinator, Contracts and Quality Assurance, Maria supports Streetcar Maintenance in purchasing goods and services. She enjoys meeting members of the Streetcar Maintenance team and learning about how vehicles are maintained and operated behind the scenes.

"Everyone in this department has been very welcoming and supportive. I'm naturally curious about how things work, and the team has been so helpful in answering my questions," she said.

Maria has a background in Industrial Engineering. When applying for jobs, she wanted to stay within technical operations and thought the TTC would be a good fit for her. Maria has worked in different areas in Toronto throughout her career but now enjoys working at the TTC because it's the core of the city, and she likes to get her exercise in by biking to work.

Along with cycling, Maria enjoys rock climbing, swimming, reading, painting and fiber arts, and vegetable gardening.
Peter-Jay Abraham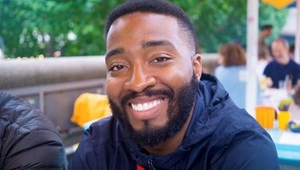 Peter-Jay prefers the hustle and bustle of a big city over a small town. He grew up using transit and has always found the TTC to be a fascinating system, which led him to join the Commission in 2015.

Since 2015, Peter-Jay has been a Metropass Discount Plan Representative, Customer Information Representative and Lost Articles Representative. He is now a Senior Customer Service Representative in the Marketing and Customer Experience Department.

Peter-Jay has been happy to be part of many TTC initiatives throughout the years. His most memorable moment was assisting around 55,000 customers by providing them with all the necessary information to transfer their Metropass Discount Plans to the PRESTO 12-month plan. This important task was a large undertaking but was very fulfilling for him.

One of Peter-Jay's favourite parts about working at the TTC is talking to customers, learning about them, and helping them solve their issues. He also enjoys working in Toronto because he finds the city to be diverse and multicultural.

Outside work, Peter-Jay enjoys spending time with his family and friends, playing video games, and participating in sports. He's rooting for the Toronto Blue Jays to win the World Series this year!
Stefanie Khan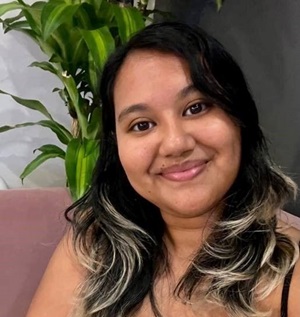 Since joining the TTC in 2017, Stefanie Khan has had the opportunity to work in a variety of different departments and make memorable moments in each.

She started as a Customer Service Agent for the Toronto York Spadina Subway Extension (TYSSE). She then worked as a Clerk at Greenwood Yard, before moving to Human Resources as an Administrative Support Clerk. Currently, she's working as an Assistant in Occupational Health and Employee Wellbeing (OHEW).

In her role, Stefanie processes medical documentation, reports, and invoices; manages staff attendance submissions and schedules; and handles the schedules of the TTC doctors who review employees' medical documentation to make sure employees are fit for duty. Since joining OHEW, she's enjoyed being part of getting to know the staff better and providing her support where needed.

Stefanie's educational background is in communications, which has helped her in all her roles in effectively communicating with employees, offering support to a variety projects and paying close attention to detail.