Transit Systems/Maintenance
Opportunities for growth and career success abound in Transit Systems and Maintenance.
Layla Mohamud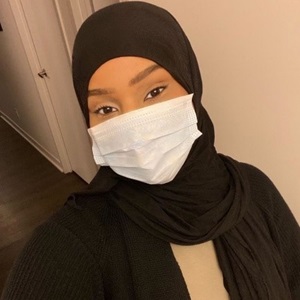 Layla Mohamud joined the TTC in 2018 as a Summer Student in the Engineering, Construction and Expansion group. In 2019, she moved to Wheel-Trans as a Reservationist and is now a Support Clerk in Streetcar Maintenance.

As a Support Clerk, Layla provides administrative support to managers and supervisors in Streetcar Maintenance. Her tasks include running reports, attending meetings and tracking movement in the department.

One of her favourite parts about working in Streetcar Maintenance is how much she's learned from her coworkers. "Seeing how hard everyone in the carhouses works is inspiring. I'm constantly being pushed to learn more," she said.

Layla likes working in Toronto because, like the TTC, the city is filled with diversity and culture. "Being a visible minority can be difficult. However, it's very comforting to see people who come from different backgrounds all over the city and at work."
Layla has obtained a Bachelor of Arts in International Development studies from York University and a Teaching English as a Second Language certificate.
Krupal Desai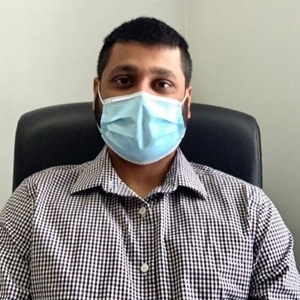 Krupal B. Desai chose a career in transit because he was interested in the industry's many recent engineering and technology breakthroughs. He wanted to contribute his knowledge to the sector and continue making improvements that better serve the city.

"As an immigrant to Canada, working for a public service like the Toronto Transit Commission, one of the larger transit networks in North America, is like dream come true for me."

Krupal started at the TTC as a contractor and then joined the commission in 2020 as an Engineering Technologist in Streetcar Maintenance. Krupal is currently working as a temporary Senior Technical Advisor, Reliability and Quality Assurance in Streetcar Maintenance.

Together with his team, Krupal ensures that the TTC's streetcar fleet are well maintained and ready for service each day by providing analytical, technical, organizational and operational expertise. Even though he's been with the organization for two years, he still feels proud when he sees streetcars leaving the carhouse to serve millions of TTC customers.

Krupal holds a Masters of Engineering and is working towards obtaining his Professional Engineer license.
Farzad Akram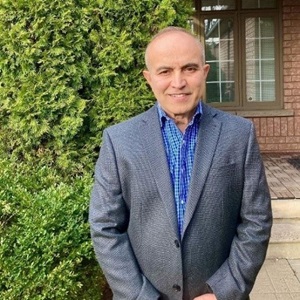 Since joining the TTC in 1999, Farzad has held a number of roles and is currently a Service Support in Wheel-Trans Operations.
Farzad enjoys helping others, which is why he joined Wheel-Trans. "I'm a proud Afghan-Canadian who's happy to help other Afghan newcomers to Canada and guide them on things like finding work and how to use transit. I'm also proud to serve our customers," he said.
As a Service Support, Farzad plans customers' trips to wherever they may need to go. He likes taking time to reflect on his workday and think of ways to improve the customer's experience.
He likes working in Toronto because of the diversity reflected in both the city and the TTC. As an Afghan-Canadian, Farzad appreciates inclusion, representation and multiculturalism in Canada, in addition to the focus on celebrating the different cultures that make up Canada's cultural tapestry.
To Farzad, honouring Asian Heritage Month is a chance for people of all backgrounds to come together and make a more inclusive and multicultural city.
Farzad's heritage is a big part of his life. "As an Asian and Muslim man, I value the earth we live on, respect for others, and strive to live a life where I put kindness first."
Nikeisha Toussaint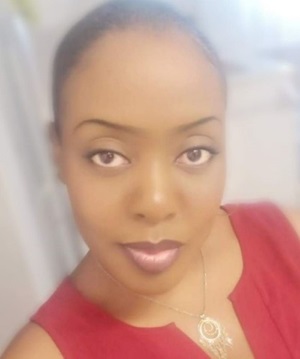 Nikeisha Toussaint is passionate, forward-thinking and knowledgeable, so she sought out a workplace that would match her energy and provide her with a place to grow professionally. She heard good things about the TTC and thought it would be a great workplace for her.
She joined the commission in November of 2020 as a Streetcar Yard Control Despatcher at Leslie Barns. In fact, this role is not Nikeisha's first transit-related job. Before the TTC, Nikeisha worked in aviation operations and dispatching. When she left aviation she wanted to stay in the transit industry but challenge herself in a new role.
Nikeisha believes she made the right choice because she's had great experiences so far. She appreciates working in a team that is culturally and educationally diverse, and she's grateful to have supportive managers and coworkers that keep her motivated.
Nikeisha likes to push herself and she constantly strives for the best. "I believe a human mind is a powerful tool and anything can be achieved once you put your mind towards it. I look forward to achieving greater accomplishments," she said.
Laura Doggett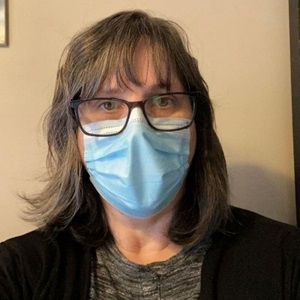 This month, Laura Doggett is celebrating her 20th anniversary at the TTC. She joined the commission in 2002 as a Senior Technical Assistant at Davisville Carhouse. She worked at different carhouses until she became a Senior Technical Advisor at Greenwood Shops in 2015.

As a Senior Technical Advisor, Laura looks at any technical issues brought up by the Engineering Technologists. After identifying the issue and making the repair, she gathers data for reports that go to management and end-users. Laura is also currently working with IT to transition the TTC's Subway Maintenance System (SMS), to a new one, Maximo.

Interestingly, before working the TTC, Laura worked as a Test Technician at Bombardier where she commissioned the T1 subway vehicles that now run on Line 2.

Laura likes working in Toronto because she grew up in a small town and always thought Toronto was the go-to place for fun experiences. Outside of work, Laura enjoys spending time with her twin daughters, watching movies and taking care of her dog, Oliver.
Deb Lyon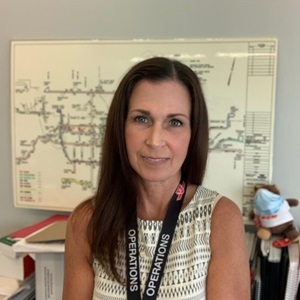 Deb Lyon has held many roles at the TTC. She first joined the TTC in 1999 as an Operator before becoming an Auxiliary Instructor, Subway Supervisor, Assistant Manager – Subway Transportation, Employee Relations Consultant, Manager – Subway Transportation, and now, the Head of Streetcar Transportation.

Over the years, Deb has been part of many projects at the TTC. Some of her most memorable initiatives include the transition to Automatic Train Control (ATC) on Line 1 and the implementation and opening of the Toronto-York Spadina Subway Extension (TYSSE). Deb won the Rewards and Recognition Safety award and the Teamwork award for some of these initiatives.

"I've always been fortunate enough to be part of great teams throughout my career, and knowing that the work we do has a positive impact on the city we serve is very rewarding," she said.
Marco Michael Iorfida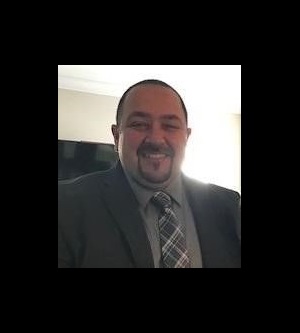 In 2019, Marco Michael Iorfida joined the TTC as a Scheduling and Policy Specialist in Wheel-Trans. He joined the TTC because he has always been interested in urban development, transit and how the city functions. He likes how the TTC has opportunities for professional development and is looking forward to growing within the commission.

As a Scheduling and Policy Specialist, his primary responsibility is to help create the boards and schedules for the Wheel-Trans Operators. Marco was working in Wheel-Trans during the height of the pandemic and was proud of the work he and his team were accomplishing to keep the TTC safe for customers.

Outside of work, Marco is a soccer fan who enjoys spending time with his two sons. He coached and managed both of his sons' soccer teams and currently sits on the Board of Governors for FC Emery, a Toronto-based soccer academy.

Marco holds a Bachelor's Degree in Geography and Urban Studies from York University and a Post-Graduate Certification in Pupil Transportation Management from the University of Guelph.