Back to school safety on the TTC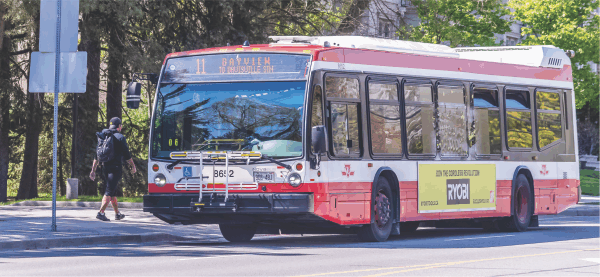 Let's start the school year right. Here are some helpful actions that will help the TTC to provide a better, safer service to students and the community.
Follow traffic signals.
Never run or jaywalk.
Form a single line at the stop. Stay back from the curb.
Don't throw objects.
Look both ways before exiting.
Face masks are strongly recommended.
Always be courteous
Don't rush the doors. Let others exit.
Keep your school bag away from the doors. Carry it in front of you, on your lap or at your feet.
Don't block the doors. Move to the back or centre of the vehicle.
In an emergency use the intercom for assistance on a subway or a streetcar.
Allow customers using mobility devices to board first.
Paying your fare
If you are 13 or older, have your payment ready.
Set your PRESTO card for discounted youth fares at a Shoppers Drug Mart or at the TTC Customer Service Center above Davisville Station.